メインのコンテンツ
Executive Leadership Team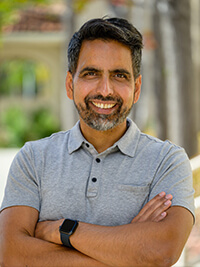 Sal Khan
Sal Khan is the founder and CEO of Khan Academy, a nonprofit with the mission of providing a free, world-class education for anyone, anywhere. He is also the founder of Schoolhouse.world, Khan Lab School and Khan World School, all nonprofits focused on making world class, personalized mastery education accessible.
Sal's interest in education began while he was an undergraduate at MIT. He developed math software for children with ADHD and tutored fourth- and seventh-grade public school students in Boston. He holds three degrees from MIT and an MBA from Harvard Business School.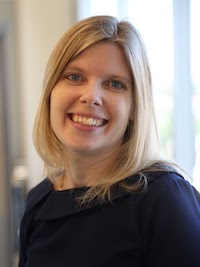 Kristen DiCerbo
Kristen DiCerbo, Ph.D. is the chief learning officer at Khan Academy. In this role, she is responsible for driving and communicating the learning strategy for Khan Academy's programs, content, and product to realize deep engagement and better learning outcomes. She leads the content and product management teams, ensuring pedagogical coherence and a research-informed design across Khan Academy's offerings.
Prior to coming to Khan Academy, Kristen was the vice-president of learning research and design at Pearson. Throughout her career she has focused on conducting and embedding learning science research into digital learning experiences, including work with the Cisco Networking Academy. She also served as a school psychologist in an Arizona school district.
Kristen has a B.A. in psychology and sociology from Hamilton College and an M.Ed. and Ph.D. in educational psychology from Arizona State University.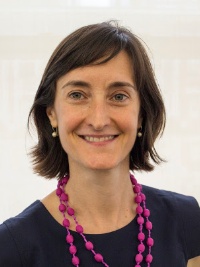 Vicki Zubovic
Vicki Zubovic is our chief external affairs officer. Vicki's team is responsible for raising all of the funding that keeps Khan Academy up and running. In addition, Vicki's team drives our work with school districts which is focused on reaching as many students as possible to increase learning. To do this, she and her team work with school district partners, philanthropists and donors, and strategic partners.
Vicki has more than 30 years of experience in the nonprofit and government sectors. Prior to joining Khan Academy, Vicki spent 11 years at KIPP NYC, where she was chief of external affairs and managing director of development. Before joining KIPP NYC, she served as the director of development and external affairs at The Boys' Club of New York. Prior to The Boys' Club of New York, she raised funds as the director of development and government relations at the Women's Prison Association for seven years. She serves on the boards of Eagle Academy Foundation and New Heights Youth, Inc. and is the co-secretary of her block association in Bed-Stuy, Brooklyn. Vicki is a graduate of the University of Sydney and the William Alanson White Institute.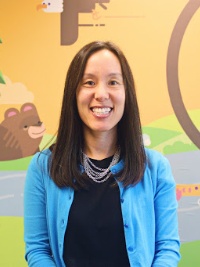 Caroline Hu Flexer
Caroline Hu Flexer is the vice president of Khan Academy Kids. She leads the team developing Khan Academy Kids, an educational program that is designed to inspire a lifetime of learning and discovery for children ages two to eight. The app includes interactive and original content across early literacy, language, math, and social-emotional skills.
Prior to Khan Academy, Caroline was the CEO and cofounder of Duck Duck Moose, which joined Khan Academy in 2016. Duck Duck Moose is the creator of 21 award-winning educational apps for children that have been downloaded over 100 million times. Before Duck Duck Moose, Caroline worked in product management and as a design consultant at IDEO.
Caroline has an AB in architecture from Princeton, attended the masters in architecture program at the Harvard Graduate School of Design, and has an MBA from Stanford.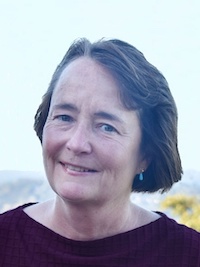 Julia Cowles
Julia Cowles is vice president, general counsel and corporate secretary at Khan Academy. She is responsible for overseeing legal, compliance and governance matters, particularly those relating to child and student data privacy, and for implementing the structure and processes to support a comprehensive compliance program meeting the needs of school districts as well as individual learners. She advises and supports our Board, senior leadership team and teammates across all functions, including information security, school and strategic partnerships, philanthropy, and people operations.
Prior to joining Khan Academy, Julia was the chief legal officer at LOYAL3, a financial technology company, managing their legal, regulatory and governance affairs. Previously, she was a corporate partner at Davis Polk & Wardwell, where her practice focused on corporate finance, complex and strategic business transactions and corporate governance matters.
Julia received her undergraduate degree at Hamilton College, and her law degree at Fordham University. She served as a law clerk to Hon. Richard J. Cardamone, U.S. Court of Appeals for the Second Circuit. She is admitted to the bar in California and New York, and is a Certified Information Privacy Professional (CIPP/US).
She serves on the board of trustees of Hamilton College, and on the board of directors of World Savvy, a non-profit organization devoted to promoting education in global competency.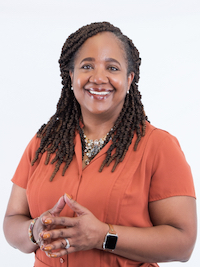 Regina Ross
As Chief People Officer, Regina Ross is responsible for stewarding Khan Academy's most strategic assets: our people and our company culture! Regina has over 25 years of experience in organizational and leadership development. These fields align with her passion for unlocking potential to create value. She leverages her experience and passion to enable all employees to deliver their best work toward attaining Khan Academy's mission while fulfilling their personal aspirations and career ambitions.
Prior to joining Khan Academy, Regina held senior leadership roles in Operations, Human Resources, and Change Management at Target, Amazon, and Pitney Bowes. Regina earned her BS in Industrial Engineering from Auburn University, and she holds professional certifications in Human Resources, Change Management, Coaching, and Continuous Process Improvement.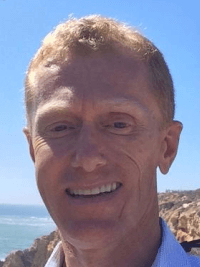 Paul Morgan
Paul Morgan serves Khan Academy as CTO and VP Engineering. He is responsible for overseeing the technical direction and implementation and data insights team.
During the past 30 plus years, Paul has proven himself as an innovations catalyst in roles of CTO, Chief Architect and engineering leader. He has founded several companies building consumer facing web applications, serving them in technical executive roles culminating in IPO preparation and acquisition as well as serving as a strategist and change agent in established enterprise companies. At Intuit he was Chief Architect of Hosting and led the transition to private and public clouds.
Paul joined Khan Academy in 2017 as Director of Engineering to lead Infrastructure to ensure that the site runs really well and learners can count on it being available. Over the past two years he has additionally been leading our Goliath services transformation work. He is thrilled and honored to have this opportunity to work more closely with the product teams and to get back to building inspiring, efficacious and engaging product.
When not working with computers he pursues his passion of Squash, Windsurfing, 3D printing and flying Paramotors!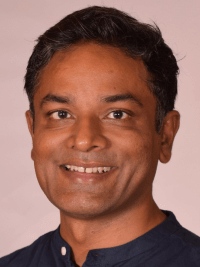 Sandeep Bapna
Sandeep Bapna is the vice president of international. In this role, he is responsible for accelerating Khan Academy's reach and impact globally. Sandeep joined Khan Academy in 2015 and helped set up and grow our India operations. India now has the largest user base for Khan Academy outside of the US. The team in India works with several Indian states to help level the playing field for learners, with support from long term strategic donors.
Prior to Khan Academy, Sandeep spent over 12 years at IFC, part of the World Bank Group, investing in companies in Asia, Africa, Latin America and Europe. He later founded an edtech startup that created communities for online learners in more than 80 countries.
Sandeep has a bachelor's degree in engineering from IIT Varanasi and a masters in business management from IIM Calcutta.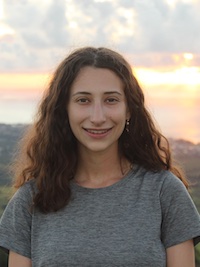 Rachel Boroditsky
Rachel Boroditsky is passionate about improving educational equity and excited to support Khan Academy as Chief of Staff. In this role, Rachel is accountable for driving the strategic planning process, providing strategic and operational support to the CEO, senior leadership team, and Board, and supporting special projects.
Prior to joining Khan Academy, Rachel was a manager at McKinsey & Company, where she worked with higher education institutions and systems on strategic and operational initiatives, and worked at a literacy and numeracy NPO, where she managed the implementation of tablet-based learning programs in Malawi. Rachel has a B.A. in economics and mathematical methods in the social sciences from Northwestern University. In her free time, Rachel loves hiking and spending time with her partner and their 12 year old chihuahua, Taco.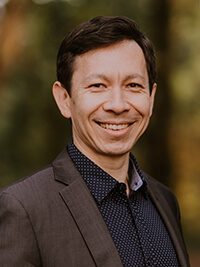 Julian Roberts
Julian Roberts is the Chief Financial Officer at Khan Academy. He leads and oversees all finance-related matters. He has held senior level roles in non-profit, government, and educational institutions and is committed to positive outcomes for students and their communities.
Prior to joining Khan Academy, Julian was the Chief Financial and Operating Officer at Relay Graduate School of Education. Before Relay, he was the Chief Financial Officer at Foundation for California Community Colleges. In these and prior organizations, he focused on building a robust and flexible infrastructure that supported organizational growth and transformation.
Julian transferred from the California Community College system to receive a BA from UC Berkeley. He also holds two master's degrees from Johns Hopkins.
In his free time, he rides bikes, paints and draws, and hangs out with his son.
---
Board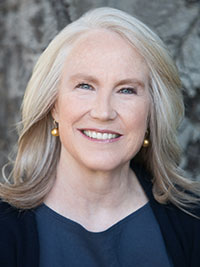 Ann Doerr
Board Chair, Khan Academy
Ann Doerr serves as a Trustee of Rice University and is the Chair of Khan Academy. She is also an Advisory Trustee for Environmental Defense Fund. Ann started her career as an engineer. She held various engineering and management positions at Intel, Silicon Compilers, and Tandem Computers. Ann holds both a Bachelors and Masters Degree in Electrical Engineering from Rice University.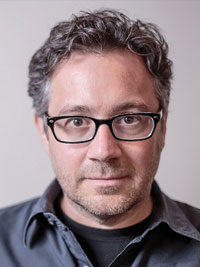 Larry Cohen
CEO, Gates Ventures
Larry serves as the CEO of Gates Ventures, a private office established by Bill Gates in September 2008. Prior to Gates Ventures, Larry served as Microsoft's Corporate Vice President of Marketing. Larry joined Microsoft in 1995 to work on its early online efforts. Prior to Microsoft he held product management positions at Apple/Claris and before that at Collabra Software which was acquired by Netscape.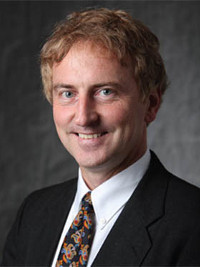 Sean O'Sullivan
Founder and Managing Partner of SOSV: The Accelerator VC
ショーン ・ オサリバンは,アクセラレータ VC SOSV の創設者兼マネージング パートナーです。彼はレンセラー工科大学を卒業し,MapInfo の創設者として,道路地図の技術をパソコンへ取り込みました。MapInfo は,2 億ドルの市場公開会社になるに至りました。彼の最初のインターネット企業,NetCentricは,インターネットコンピューティング環境の多くの概念の先駆者であり,彼は「クラウド コンピューティング」の言葉の生みの親のひとりとされています。ショーンは,先見の明のある起業家,及び投資家として,広い分野にわたって企業活動と人道活動の育成を続けています。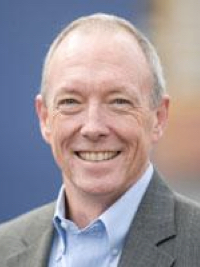 Ted Mitchell
アメリカ合衆国教育省の前次官
テッド・ミッチェルはオバマ大統領に指名され,上院に認められて 2014 年からアメリカ合衆国の教育省での次官秘書を努めていました。この役で,テッドは高等教育と成人教育のポリシー,そしてまた連邦の生徒の援助の監督をしていました。テッドが次官秘書を務めている間,教育省は全ての学びの人達,特に現状のシステムで典型的にサービスの行き届いていない人達に手頃で高品質な証明書と学位を提供するための広範囲に渡る実験と革新を奨励してきました。テッドのリーダーシップの元,教育省はカレッジ・スコアボード,生徒達と家族が良いカレッジの選択をすることを助けるための消費者に対面したツールを送り出しました。テッドはまた,教育省で,生徒達や,税金を納める人達から騙しとるような無法な制度を止める努力を率いてきました。教育省に携わる前に,テッドは NewSchools のベンチャーファンドの CEO を務めてきました。これはベンチャーの慈善活動で,全ての生徒達のために高品質の K-12 の教育を提供することにコミットしたスタートアップに $200 万ドル以上を 10 年以上に渡って投資してきました,テッドの教育の長いキャリアは,カリフォルニア州の教育疔の長,Occidental カレッジの長,UCLA,スタンフォード,ダートマスでの管理のリーダーシップと学部の地位を経てきています。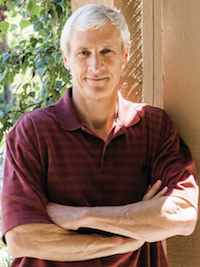 Curtis Feeny
Curtis Feeny has invested in enterprise software for 18 years with a focus on data analytics. His boards have included Ayla Networks, Kaggle, Wise.io, Autogrid, Sensys, and numerous other successful startups. Curtis has served on 31 boards, both public and private. He also invested with Stanford professors in Plangrid, Accuray (IPO), and other highly successful startups out of Stanford University. Since 2000, he has been on the board of Trammell Crow Company (TCC: NYSE), which was purchased by CB Richard Ellis (CBG: NYSE) in 2006. In 2001, Curtis was appointed by President George W. Bush to be a Trustee of the Presidio Trust. Curtis has also served on the board of Staples (SPLS: NYSE). Previously, Curtis was the first Executive Vice President of the newly formed Stanford Management Company, helping oversee the University's endowment from 1992 to 2000, when assets under management grew from $1.5 billion to $9 billion. Curtis has an MBA from Harvard Business School, and a BS in mechanical engineering from Texas A&M University.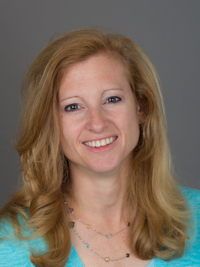 Laura Overdeck
Chair, Overdeck Family Foundation
Laura Overdeck is the Chair of Overdeck Family Foundation and Founder and President of Bedtime Math, a nonprofit that ignites kids' curiosity and learning by unleashing the fun in math. She is an alumna and former trustee of Princeton University, where she earned a B.A. in astrophysics. She also holds an M.B.A. from the Wharton School of Business and an honorary doctorate from Stevens Institute of Technology. Laura is also vice chair of the board at Liberty Science Center in New Jersey, and serves on the advisory boards for Princeton's Department of Astrophysical Sciences, Johns Hopkins Center for Talented Youth (CTY), and Governor's School of New Jersey.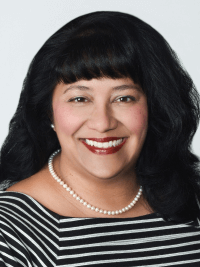 Patricia Levesque
CEO, Foundation for Excellence in Education
Patricia Levesque is the CEO of the Foundation for Excellence in Education (ExcelinEd), a leading education policy and advocacy organization founded by former Florida Governor Jeb Bush. With 25 years of experience, Patricia is a trusted thought leader in education policy and a tireless advocate for student-centered education. Serving as CEO since ExcelinEd's founding in 2007, Patricia and her team have worked in more than 30 states across the nation to develop customized solutions for policymakers, improving the lives of millions of students and families as a result.
Patricia previously served as Deputy Chief of Staff to Florida Governor Jeb Bush. She serves on advisory boards for Harvard's Center for Education Policy Research, Stanford's Hoover Institution Education Success Initiative, and Teach for America's School Systems Practitioner's Council. Patricia's career in public policy also includes service in the State of Florida on the Constitutional Revision Commission and Tax and Budget Reform Commission.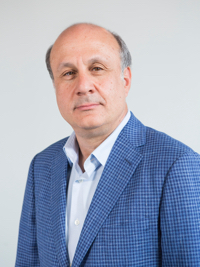 David Siegel
Co-Founder & Co-Chairman, Two Sigma; Chairman, Siegel Family Endowment
David Siegel is a computer scientist, entrepreneur, and philanthropist. He co-founded Two Sigma, a financial sciences company, with the belief that innovative technology and data science could help discover value in the world's data. Today, Two Sigma drives transformations across the financial services industry in investment management, venture capital, private equity, real estate, and insurance.
David's philanthropic efforts underscore his conviction that education, science, and technology are the keys to a better world. In keeping with this vision, he founded Siegel Family Endowment in 2011 to support organizations and leaders that will understand and shape the impact of technology on society.
He is a member of the Executive Committee of the MIT Corporation and is Chairman of the Cornell Tech Council. David also serves as Vice-Chair of the Scratch Foundation, an organization he co-founded in 2014 to support Scratch, a programming language and online community for children. In addition, he is a board member of NYC FIRST, FIRST National, Khan Academy, and Stanford's Center on Philanthropy and Civil Society. David also serves on the board of directors of Hamilton Insurance and Re:Build Manufacturing.
He received his BS in electrical engineering from Princeton and his PhD in computer science from the Massachusetts Institute of Technology, where he conducted research at the Artificial Intelligence Laboratory.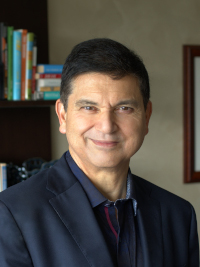 Sanjiv Yajnik
President of Financial Services, Capital One
Sanjiv Yajnik is President of Financial Services at Capital One, which includes overseeing the company's Auto Finance business. Since taking this role, Capital One has become one of the largest auto lenders in the nation. Additionally, as a true hands-on leader in digital innovation and engineering, Sanjiv holds multiple U.S. patents and has patents pending on digital products.
Sanjiv believes that vibrant businesses and vibrant communities go hand in hand, and he has committed to helping advance socioeconomic mobility, community growth and civic involvement. He holds multiple positions aligned to his personal passions, including serving as the Chairman of the Collin County Business Alliance (CCBA) in Texas, and is a board member and former chair of the nationally-acclaimed Dallas Symphony Association. Additionally, Sanjiv is the former treasurer of NAF, a national network of education, business and community leaders who work together to ensure high school students are college, career and future ready. He also sits on the Board of Directors for CBRE, the world's largest commercial real estate and investment company. Sanjiv earned an MBA from the University of Western Ontario.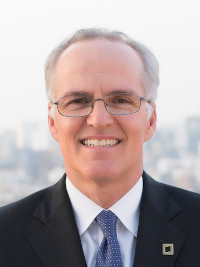 Carlos Rodriguez-Pastor
Chairman of Intercorp Peru Ltd., Founder / Managing Partner of Nexus Group
Carlos Rodríguez-Pastor is founder and Chairman of Intercorp and founder and Managing Partner of Nexus Group. Intercorp and Nexus Group invest primarily in Peru and the Andean Region and manage portfolio companies in financial services, retail, real estate, education, healthcare, leisure and entertainment and packaging.
He is also Co-Chairman of The Chairman's International Advisory Council of the Americas Society/Council of the Americas, member of The Global Advisory Council at Harvard University and member of the Board of Trustees at The New York Public Library.
Mr. Rodríguez-Pastor is involved in education projects as co-founder and Chairman of Innova Schools and member of the Khan Academy Board.
Mr. Rodriguez-Pastor graduated with a BA in Social Sciences from the University of California at Berkeley in 1983 and obtained an MBA from the Tuck School at Dartmouth College in 1988.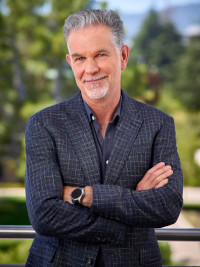 Reed Hastings
Founder and Executive Chairman
Reed Hastings became Executive Chairman of Netflix in 2023 after 25 years as CEO. He co-founded Netflix in 1997. In 1991, Reed founded Pure Software, which made tools for software developers. After a 1995 IPO, and several acquisitions, Pure was acquired by Rational Software in 1997. Reed is an active educational philanthropist and served on the California State Board of Education from 2000 to 2004. He is currently on the board of several educational organizations including KIPP and Pahara. Reed is also a board member of The City Fund. He received a B.A. from Bowdoin College in 1983, and an M.S.C.S. in artificial intelligence from Stanford University in 1988. Between Bowdoin and Stanford, Reed served in the Peace Corps as a high school math teacher.
---
グローバル諮問委員会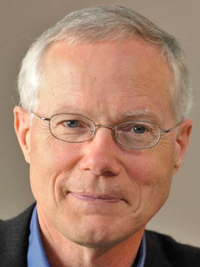 Scott Cook
Scott Cook co-founded Intuit Inc. in 1983 and now serves as the chairman of the Executive Committee. Before founding Intuit, Cook managed consulting assignments in banking and technology for Bain & Company, a corporate strategy consulting firm. He previously worked for Procter & Gamble, the household products giant, in various marketing positions, including brand manager; he currently serves on the Procter & Gamble Board. In addition, Cook is a member of the board of directors of the Harvard Business School Dean's Advisory Board, the Center for Brand and Product Management at the University of Wisconsin, the Intuit Scholarship Foundation, and the Valhalla Charitable Foundation. He is a former board member of eBay and PayPal.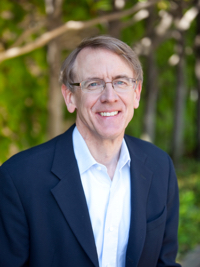 John Doerr
ジョン・ドーア (John Doerr) は 1960 年に Kleiner Perkins Caufield &Byers に入り,その時から世界で最も成功している企業家を何人か支えてきました。その中には,Google のラリー・ページ (Larry Page),セルゲイ・ブリン (Sergey Brin),エリック・シュミット (Eric Schmidt); Amazon.com のジェフ・ボゾス (Jeff Bezos),Intuit のスコット・クック (Scott Cook) とビル・キャンベル (Bill Campbell) らがいます。ジョンの企業家を助けたいという情熱はモバイルやソーシャルネットワーク,グリーンテックイノベーション,教育と経済の発展の「次の大きなもの」を作りだします。ジョンに資金を提供されたベンチャー達は,300,000 以上の新しい雇用を作りだしました。ジョンは,Amyris, Google, Zynga や,いくつかのプライベートな技術ベンチャーの重役をしています。彼はまた,ツイッターでの KPCB の投資も率いています。
KPCB の外では,ジョンは環境や公共教育,そしてグローバルな貧困に焦点をあてている企業家のサポートをしています。その中には NewSchools.org,TechNet.org,Climate Reality Project,ONE.org などが含まれています。ジョンは学士と修士をライス大学の電子工学で,M.B.A をハーバードビジネススクールでとりました。彼はコンピュータのメモリについていくつかの特許も持っています。ジョンは芸術と科学のアメリカンアカデミーのメンバーで,アメリカ大統領バラック・オバマの仕事と競争についての会議のメンバーです。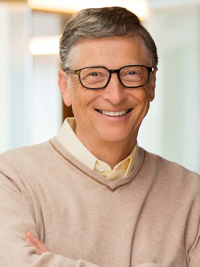 Bill Gates
ビル・ゲイツはビル & メリンダゲイツ財団の共同議長です。1975 年に,ビル・ゲイツはマイクロソフトをポール・アレンと一緒に設立し,ビジネスとパーソナルソフトウェアとサービスの分野で世界のリーダーとなるように導きました。
2008 年にビルは彼の財団において,世界でもっとも不利な条件におかれた人々の機会を広げる仕事にフルタイムで集中できるように仕事を変えました。共同議長のメリンダ・ゲイツと共に,彼は財団の戦略を発展させ,組織の全体の方向性を定めています。2010 年にビルとメリンダとワレン・バフェットは GivingPledge (「与える誓い」の意味) を,最も裕福な家族と個人達が,その人達の富の半分以上を博愛のために利用し,チャリティーの組織に与えることを彼らの遺言として生前に公式に表明することを助けるための組織を設立しました。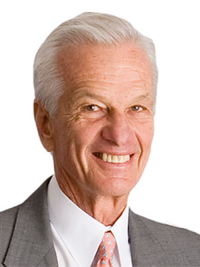 Jorge Paulo Lemann
Jorge Paulo Lemann is Chairman of the Lemann Foundation, and Co-Founder and director of 3G Capital, a global investment firm focused on long-term value, with a particular emphasis on maximizing the potential of brands and businesses. He is the controlling shareholder and member of the board of Anheuser-Busch InBev, and is a board member of The Kraft Heinz Company. He was formerly founding shareholder and principal executive of Banco de Investimentos Garantia in Brazil until it was sold to Credit Suisse First Boston, and has served on the board of directors of The Gillette Company and Swiss Reinsurance. He has also served on the advisory boards of DaimlerChrysler and Credit Suisse Group, and chaired the Latin American Advisory Board of the New York Stock Exchange.
ジョウギはハーバード大学で学位を取り,ハーバードビジネススクールの諮問委員としても働いていました。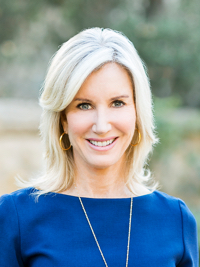 Susan McCaw
Susan McCaw is president of SRM Capital Investments, a private investment firm. From 2005–2007, Mrs. McCaw served as the US Ambassador to the Republic of Austria. She is a former member of Stanford University's Board of Trustees and served as Co-Chair of Stanford's $1 billion Campaign for Undergraduate Education.
Susan serves on several boards including Lions Gate Entertainment Corp (NYSE: LGF.B), Teach For America, the Ronald Reagan Presidential Foundation, and the Stanford Institute for Economic Policy Research. She is also an Overseer at the Hoover Institution where she is vice chair of the executive committee. In addition, she is a founding board member and board chair of the Malala Fund for Girls' Education. Susan also serves on the Knight-Hennessy Scholars Global Advisory Board and Harvard Business School's Board of Dean's Advisors, and is a member of the Council on Foreign Relations and the Council of American Ambassadors.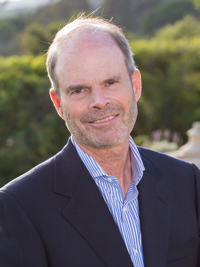 Craig McCaw
クレイグ・マッカウはコミュニケーション産業で戦略的投資に焦点をあてたプライベートな投資会社 Eagle River Inc. の CEO です。マッカウ氏はテレコミュニケーションの企業家で,過去 30 年間にケーブル,セルラフォン,ワイヤレス・ブロードバンド,衛星産業で多くの成功した会社を設立し,育ててきました。マッカウ氏は,McCaw Cellular Communications の設立者で,1994 年に,AT&T Corporation に買収されるまで国内でのセルラ・サービスの主要なプロバイダーでした。彼は会社が買収されるまで会長兼 CEO として働きました。McCawCellular Communications の後,マッカウ氏は Nextel Communications を再構成し,Nextel Partners とアメリカ国内と国外の他の通信会社の共同設立者になりました。2003 年には,マッカウ氏は Clearwire Corporation という無線放送会社を共同設立し,その会長兼 CEO になりました。マッカウ氏は,Craig& Susan McCaw 財団の会長で,その財団は教育,環境,そして国際経済発展プロジェクトをサポートしています。彼の経歴を通して,マッカウ氏は多数の会社と博愛活動の委員を務めてきました。それには国際自然保護 (Conservation International),国家安全通信諮問委員会 (National Advisory Committee),達成のアカデミー (the Academyof Achievement),著名なアメリカ人のホレイショー・アルガー協会 (Horatio Alger Association of Distinguished Americans),ネルソン・マンデラの友人財団 (Friends of The Nelson Mandela Foundation) を含みます。彼は現在自然保護委員会 (Board of The Nature Conservancy) の議長でもあります。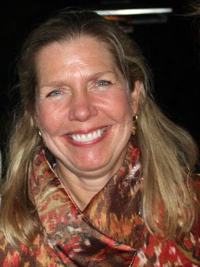 Signe Ostby
シグネ・オストビーは Procter & Gamble でブランドアシスタントとしてキャリアを始めました。そして,会社に社内サンプリング方を導入しました。P&Gを去った後,彼女は,ハイテク市場で彼女の場所を見つけるまで,クロロックス社でしばらく働きました。オストビーは,彼女のスタートアップ,Software Publishing Corporation を立ち上げ,パーソナルコンピュータのためのプロダクティビティソフトウェアを作成し,ソフトウェアプロダクトにお試しサイズのプロモーションというコンセプトをもたらしました。オストビーは続いてマーケティング戦略のコンサルティングの実践をはじめ,多くの指導的なパーソナルコンピュータのハードウェア会社とソフトウェア会社のために働きました。加えて,彼女は小売り点を通してプロダクトを売るハイテク会社に,消費者がパッケージした品物という概念を教えるため,いくつかのセミナーを作りました。
Ostby and her husband Scott Cook established the Center for Brand and Product Management at the Wisconsin School of Business and continue to serve on the Center's advisory board. Ostby has also served on the Dean's Advisory Board at the Wisconsin School of Business and is a director of the Environmental Defense Fund, the Intuit Scholarship Foundation and the Valhalla Charitable Foundation. In addition to her philanthropic work, Ostby is focused on sustainable ranching and breeding, training and showing elite horses.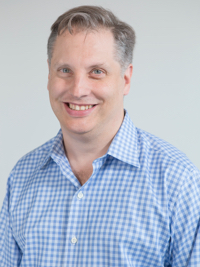 John Overdeck
ジョン・オーバーデックは Two Sigma Investments, LP の共同設立者で,そして副会長です。この組織は,ニューヨーク市を基盤にした投資マネジメント基金で,その顧客のために系統的な売り買いのシステムを開発しています。以前,彼は D.E. Shaw & Co のマネジメント理事で,Amazon.com の副社長でした。ジョンは数学の学位を卓越した成績で得て,スタンフォードの大学の統計学のマスターを持っています。ジョンは Overdeck Family Foundation の会長で,数学の国立博物館の副議長です。また,Robin Hood Foundation と Institute forAdvanced Study の会長でもあります。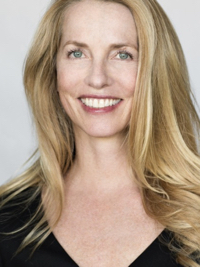 Laurene Powell Jobs
ロレーヌ・ポウエル・ジョブスは Emerson Collective の創始者で会長です。この組織は,皆がそれぞれの最大の潜在能力を使って生きるべきだという理想にとりくむ社会企業家を支援します。
She also serves as president of the board of directors of College Track, a program she founded in 1997 to prepare disadvantaged high school students for success in college. In addition to her work with Emerson Collective and College Track, Laurene serves on the boards of directors of NewSchools Venture Fund, Teach for All, OZY Media, Conservation International and Stanford University. She also is a member of the Chairman's advisory board of the Council on Foreign Relations. She holds a BA and a BSE from the University of Pennsylvania and an MBA from the Stanford Graduate School of Business.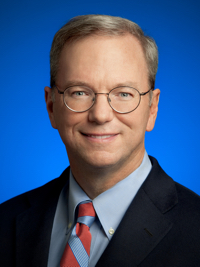 Eric Schmidt
エリック・シュミットは Alphabet Inc. の経営執行会長です。彼は,GoogleInc. を含めた傘下の会社全ての外部的なビジネスについて責任を持ちます。それらの会社の CEO に助言をし,ビジネスとポリシーの問題についてのリーダーシップをとります。
Alphabet の設立の以前には,エリックは,Google Inc. の会長を 4 年間務めました。2001-2011 の間,エリックは Google の執行会長 (CEO) を務めました。設立者のセルゲイ・ブリンとラリー・ページと共に,会社の技術とビジネス戦略を監督しました。彼のリーダーシップの下で,Google はそのインフラを劇的に拡大し,その提供するプロダクトを多角化させました。そして,Google はイノベーションの強い文化を保ちつつ,シリコン・バレーのスタートアップから技術のグローバルリーダーにまで成長しました。
グーグルに参加する前,エリックは Novell の CEO で会長であり,そして,Sun Microsystems, Inc. の技術部長でした。その前には,彼はXerox PaloAlto Research Center (PARC),Bell 研究所,Zilog の研究スタッフでした。彼は電子工学の学位をプリンストン大学から受けており,カリフォルニア,バークレイ大学から計算機科学の修士と博士号を受けています。
エリックは Advisors on Science の評議会の会長のメンバーです。彼は,2006 年に National Academy of Engineering に選ばれました。そして,芸術と科学のアメリカアカデミーに就任しました。彼は新しいアメリカ財団 (New America Foundation) の委員会の議長でもあります。2008 年から,ニュージャージーのプリンストンでの Institute for Advanced Study の管財人です。2012年から,エリックは Mayo Clinic と Broad Institute の委員を務めています。2013 年には,エリックとジャレード・コーヘンはニューヨークタイムスのベストセラー本,新デジタル時代: 国,ビジネス,そして私達の人生の変換 (The New Digital Age: Transforming Nations, Businesses, and Our Lives.),の共著者になりました。2014 年 9 月,エリックは彼の 2 冊目のニューヨークタイムズのベストセラー,グーグルはどのように働くか (How Google Works) をジョナサン・ローゼンバーグ,とアラン・イーグルと共同で著しました。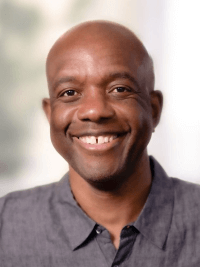 James Manyika
James is a Senior Vice President at Google. He focuses on Technology and Society, on issues ranging from AI to the future of work and the digital economy, computing infrastructure, sustainability that have the potential for broad impact on society.
Prior to Google, he spent over 25 years at McKinsey & Company, including serving on its board, and is now Senior Partner emeritus and Chair emeritus of the McKinsey Global Institute (MGI). Based in Silicon Valley, James advised the chief executives of many of the world's leading tech companies. He led MGI for 13 years, including leading research on technology's impact on business, the economy and society, as well as on other global economy trends.
He was appointed by President Obama to serve as Vice Chair of the Global Development Council at the White House, and by two US Commerce Secretaries to the Digital Economy Board and the National Innovation Board. He serves on the boards of the Council on Foreign Relations, Hewlett and MacArthur foundations.
He is a Visiting Professor at Oxford's School of Government and a member of the National Academies of Science, Engineering and Medicine's Committee on Responsible Computing. He serves on the board of the Broad Institute of MIT and Harvard and on advisory boards of research institutes at Stanford, Havard, Oxford, and Toronto.
He has been elected a Fellow of the American Academy of Arts and Sciences, a Distinguished Fellow of Stanford's AI Institute, a Distinguished Fellow in Ethics & AI at Oxford, a Visiting Fellow of All Souls College and a Fellow of Balliol College, Oxford. A Rhodes Scholar, James has a DPhil, MSc, MA from Oxford in AI and robotics, mathematics and computer science, a BSc in electrical engineering from the University of Zimbabwe.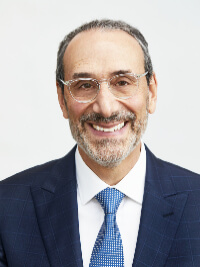 Daniel C. Benton
CEO, Benton Capital Management
Dan Benton is one of the top technology investors of his generation. After co-founding Andor Capital Management in 2001, Benton served as CEO until closing the firm after a successful 15-year run. He now manages Benton Capital Management, a private family office.
In 1980, Benton graduated magna cum laude with a BA in Mathematics from Colgate University. He went on to Harvard University for his MBA and, in 2010, was awarded an honorary LHD from Colgate.
Benton began his career as a securities analyst at Goldman Sachs in the mid-1980s. In 1993, Benton joined Dawson Samberg Capital Management as a technology analyst and portfolio manager. He later served as President of Pequot Capital Management (the successor firm to Dawson Samberg), where he managed the firm's public market technology funds and team.
Benton has served on the board of Colgate since 2001 and is the largest benefactor in the university's 200-year history. He also serves on the boards of The Hospital for Special Surgery (HSS) and Horace Mann School.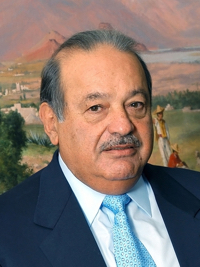 Carlos Slim
カルロ・スリム・ヘルは工学者で Universidad Nacional Autonoma de Mexico (UNAM) で学びました。そして,その当時,代数とリニアプログラミングの教授でした。彼は 1952 年から投資家となり,25 歳の時,Inbursa と Grupo Carso を設立しました。これらの会社は現在: 工業,コンサルティング,通信,財政,エネルギー,鉱業,インフラストラクチャー,不動産,その他の分野などで 40 以上の国で様々な活動をしています。
1986 年に彼は,最も弱者である人達に影響を与えるため,カルロ・スリム財団を設立しました。財団は,何百万もの人々に直接の恩恵を与えました。社会的責任,効率,証明された結果の著しい感覚と共に,財団は様々な分野のプログラムを持ちます。たとえば,教育,雇用,健康,栄養,社会的正義,文化,人類の発展,自然災害時のサポート,環境の保護と保全,そして経済的発展などです。これらのプログラムは,全ての年齢の生活の質の向上の手助けをします。そして,人的資源の発展を育て,人々と彼らのコミュニティー,そして彼らの国に機会を与えます。彼は彼のビジネスと博愛の仕事について様々な賞を受賞しました。彼は歴史を愛し,特に,文明の変化と人類の起源,天体物理学,自然,文化,スポーツを愛しています。そして,第一に彼の家族と友人を愛しています。彼は 6 人の子の親です。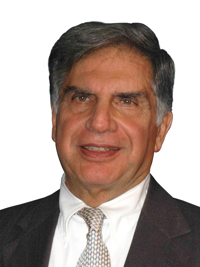 Ratan Tata
ラタン・タタはインドの実業家,発明家,博愛家,そして Tata Sons の名誉退職の会長です。彼は 1962 年からタタグループで働いた後,1991 年から 2012年までムンバイを基点にしたグロバールビジネス複合企業,タタグループの会長でした。彼はタタグループのチャリタブルトラストの長を続けています。彼は Alcoa Inc. の重役の会長で Pritzker 賞の諮問委員会のパネルとしても働いています。彼はまた,南カリフォルニア大学,コーネル大学,ハーバードビジネススクールの学長の顧問の信託会議と X Prize のメンバーでもあります。
---
思想リーダーシップ会議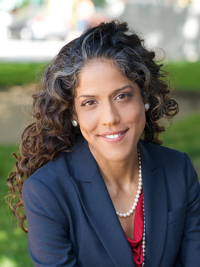 Russlynn Ali
ルスリンは教育が自己信頼の基石であると信じています。それが理由で,彼女は 2009 年から 2012 年までアメリカ合衆国の教育省で市民の権利の秘書助手として働き,公平と市民の権利についてのアーン・ダンカンの主席助言者として活動し,600 人以上の弁護士を率いて,彼らが教育の中で市民の権利に生気を吹き込むことを実施するようにしていました。そのために,ルスリンは,オバマの行政下での彼女の仕事の前に,ワシントンで Education Trust の副会長をしていました。そして,オークランドで Education Trust-West を設立し,運営していました。
It's why, today, Russlynn has served as Emerson Collectives' thought leader and ambassador on educational quality. As Managing Director at Emerson, she has shaped investments in and partnerships with other organizations to advance educational equity in the U.S. And, it's why Russlynn founded and serves as a board member and CEO of XQ Institute, a collaboration dedicated to rethinking school in America. XQ Institute's mission is to develop new learning opportunities for young people that open up the possibilities of the wider world. It's first initiative, XQ: The Super School Project, is an open call to America's students, teachers, administrators, civic leaders, businesses, entrepreneurs, artists and designers to meet the challenge of preparing our students for the future by designing the next American high school.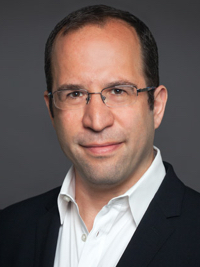 David Coleman
デイビッドは教育者の家庭で育ち,そして,その分野で彼等を追い求めました。彼はエール大学に入る前には,ニューヨーク市のパブリックスクールに通いました。エール大学では,彼は低収入の家庭からの高校生に読み方を教えました,そして,Branch という革新的な公共サービルプログラムをコネチカット州のニューヘブンの市内の生徒達のために始めました。デイビッドは,Branch の成功によって,ローズ (Rhodes) 奨学金を受けました。彼はオックスフォード大学で英文学を学び,古典教育哲学を英国のケンブリッジ大学で学ぶためにそれを使いました。彼は米国に戻ってからは,McKinsey & Company で 5 年働きました。そこで彼は教育についての会社の公共への無料奉仕の仕事を率いています。
デービッドは教育者たちのチームといっしょに Grow Network を設立しました。これは本当に先生,親,生徒達にとって役にたつ評価の結果を作ることを考える組織です。Grow Network は画期的な質のレポートを親や先生たち,そして,生徒達にも個々に対応した学びのガイドといっしょにつくります。2005 年には McGraw-Hill が Grow Network を買収しました。
2007 年にデービッドはマグロウヒルを退社して Student Achievement Partners を共同設立しました。これは教育者と研究者をつなぐ組織であり,生徒の成績を改善するために,確固とした証拠に基いてどのような行動をするかをデザインする非営利団体です。Student Achievement Partners は数学とリテラシーでの州の共通コアの開発に中心的な役目を果たしました。デービッドは Student Achievement Partners を 2012 年の秋に去り,College Board の会長になりました。
デービッドは 2013 年にタイム誌で世界で 100 人の最も影響のある人達の一人に指名されました。彼はタイム誌の「2011 年の 11 人の教育活動家」の一人としても認められました。そして,2012 年の NewSchools Venture Fund Change Agents の一人でした。彼は 2 人の子どもを誇りに思っている父親でもあります。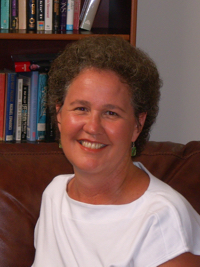 Linda Darling-Hammond
リンダ・ダーリング-ハモンドは Learning Policy Institute の会長であり,また,教育の名誉教授で,スタンフォード大学での教育における機会のポリシーについてのスタンフォードセンターの学部長です。彼女はアメリカの教育研究協会の前会長であり,教育のナショナルアカデミーと芸術と科学のアメリカンアカデミーのメンバーです。彼女の研究とポリシーの仕事は教育の公平さと学校の改革についての問題に焦点をあてています。彼女は学校のリーダーとポリシーメーカーについて地域,州,そして連邦のレベルで助言を与えます。2008 年には,彼女はオバマ大統領の教育ポリシー変更のチームの長を務めました。彼女の 400 を越える出版物の中でも,彼女の本,平らな世界と教育 (The Flat World and Education): いかにアメリカの公平さへの責任が我々の未来を決定するか,は 2012 年に Grawemeyer Award を共同受賞しました。
ダーリング・ハモンドは 1973 年に彼女の学士を (magna cum laude (第2位)で) イェール大学から受けました。そして 1978 年には彼女の都市教育の学位 (Ed.D.) を (最高の成績で) テンプル大学から受けました。彼女はアメリカ合衆国やその他の国の 14 の大学から名誉学位を受けています。そして,彼女は研究,政治,そして実践についての彼女の貢献について様々な賞を受けています。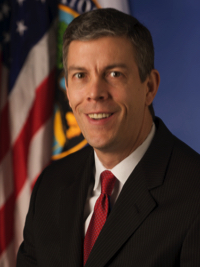 Arne Duncan
アーネ・ダンカンは,以前アメリカ合衆国の教育長官をしていましたが,Emerson Collective の管理パートナーとしてシカゴに戻ってきました。そこで,彼のホームタウンの若者の生活を改善するという使命を果たそうというのです。ローカルのビジネスリーダー,コミュニティの組織者,そして非営利の団体とのパートナーシップを通じて,ダンカンは 17 歳から 24 歳の間の分断された若者のための仕事と生活の機会を作ることを目標にしています。
オバマ行政に参加する前,ダンカンはシカゴの公立学校の最高責任者を務めていました。2001 年から 2008 年まで,ダンカンは 100 の新しい学校を開くこと; 放課後の学び,夏の学び,幼児教育,大学へのアクセスプログラムなどを拡張すること; 先生の手腕を劇的に伸ばすこと; 様々な教育のイニシアチブの周辺で公立と私立のパートナーシップを作ること; これらを含めた教育の議題を持つ街のステークスホルダーを統合することについての賞を得ました。ダンカンは,1987 年にハーバード大学の社会学を magna cum laude (第 2 位の成績) で卒業しました。ハーバードでは,バスケットボールチームの副キャプテンを務め,そのチームは最初のアカデミックオールアメリカンの名前がつきました。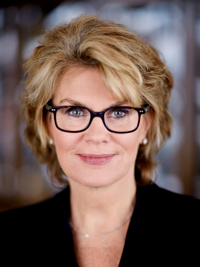 Anne Finucane
アネ・M・フィヌカーネはバンク・オブ・アメリカの副会長であり,会社の上級管理職チームの一員です。彼女はバンク・オブ・アメリカの戦略についての責任を持っており,会社の環境,社会,管理努力 (ESG: Environmental, Social and Governance) の指揮をしています。加えて,彼女は公共ポリシー,顧客研究と分析,グローバルマーケティングとコミュニケーションを監督しています。フィヌカーネはバンク・オブ・アメリカで,グローバル ESG 委員会の会長です。その委員会は会社の ESG 努力の全てを監督しています。彼女はバンク・オブ・アメリカでマーケットの資本を流動化し,クリーンなエネルギーのプロジェクトに高いインパクトを与える新しい投資をもたらすため,100 億ドルのカタリティックファイナンスイニシアチブを含めた 1250 億ドルの環境ビジネスイニシアチブに従事しています。彼女は会社の 12 億ドルのコミュニティー発展のための財務機関のポートフォリオを監督し,バンク・オブ・アメリカの 10 年で 1.5 兆ドルのコミュニティー開発のための貸付金と投資の目標 - この種類のものとしてはアメリカ合衆国の金融機関としては最大のもの - の管理を助けています。彼女はまた 10 年で 2 億ドルのチャリティーの目標を含めたバンク・オブ・アメリカ財団の会長でもあります。コミュニティーでアクティブなフィヌカーネは,カーネギーホール,ナショナル 9 月 11 日の記憶とミュージアム,アメリカのアイルランド基金,ジョン・F.ケネディーの図書財団,CVS ヘルス,ブリグハムと女性の病院,パートナーの健康管理,特別オリンピック,を含め,会社と非営利の機関の両方の重役会議に従事しています。彼女はアメリカ合衆国の外交ポリシーの会議にも従事し,外交関係の評議会のメンバーでもあります。
フィヌカーネは様々なプロフェッショナルにおける賞と,公共のサービスについての賞をとっています。最近では,彼女は AdWeek の 2016 年のパワーリスト: マーケティング,メディアとテクノロジーでのトップ 100 に名前が載りました。2013 年には,彼女はコミュニケーションマトリックスのニューヨークの女性賞を受けました。それは,人生においてコミュニケーション業界での突出した達成について表彰するものです。また,国際女性のメディア財団のリーダーシップ賞も受けました。彼女はニューヨークの広告女性により,2013 年にその年の広告女性という名を与えられました。そして,アメリカンベーカーマガジンは毎年「銀行業界の 25 人の最もパワフルな女性」の一人に彼女を選んでいます。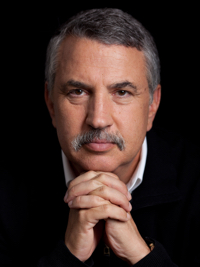 Thomas Friedman
Thomas L. Friedman, an internationally known author and journalist, has won the Pulitzer Prize three times for his work at The New York Times. He joined the paper in 1981 and became the paper's foreign affairs Op-Ed columnist in 1995. His foreign affairs column reports on US domestic politics and foreign policy, Middle East conflicts, international economics, environment, biodiversity and energy. Friedman is the author of six best-selling books: Longitudes and Attitudes: Exploring the World After September 11; The World is Flat: A Brief History of the Twenty-first Century; Hot, Flat, and Crowded: Why We Need A Green Revolution-And How It Can Renew America; and That Used to Be Us: How America Fell Behind in the World We Invented and How We Can Come Back, co-written with Michael Mandelbaum. Born in Minneapolis, Mr. Friedman received a B.A. degree in Mediterranean studies from Brandeis University in 1975. In 1978 he received a master's in modern Middle East studies from Oxford.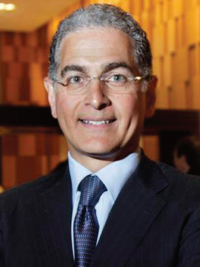 Mark Hoplamazian
マーク・ホプラマチアンはハイアットホテル社の社長で最高経営責任者です。2006 年に彼が現在のポジションにつく前には,ホプラマチアンは The Pritzker Organization, L.L.C. ("TPO") の社長で,いくつかの Pritzker ファミリーのビジネスに関しての財政と投資の筆頭アドバイザーでした。TPO での彼の 17 年間のテニュアの間,彼は,Pritzker ファミリーの所有する会社のアドバイザーを務めました。それにはハイアットホテル社とその前身の会社を含みます。彼は,それ以前にはニューヨークの The First Boston Corporation で国際的な合併と買収の仕事をしていました。ホプラマチアンは 2015 年の 2 月に VF 社の筆頭重役に任命されました。そして,歴史と我々自身に直面する (Facing History and Ourselves) 顧問重役,シカゴブースビジネス校大学の評議員,World Business Chicago の顧問委員会の経営委員,シカゴのための新しい学校の重役,世界関係についてのシカゴ評議会,アスペン大学と,シカゴラテン学校の管財人の重役を務めました。ホプラマチアン氏は,世界旅行と観光事業の評議会,シカゴの商業クラブ,ヘンリークラウン財団のディスカバリークラスのメンバーです。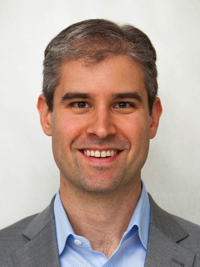 Michael Horn
ミヒャエル・ホーンは教育の未来について話し,書き,そして,それぞれの,かつ,全ての生徒の人生を改善するために教育組織のポートフォリオで働いています。彼は,破壊的イノベーションのためのクレイトン・クリスチャンセン・インスティチュートの設立者の一人であり著名なフェローの一人です。それは非営利のシンクタンクです。彼は,Entangled Solutions の主席コンサルタントとしても働いています。そこでは,高等教育のインスティチュートにイノベーションのサービスを提供します。そして,彼は低収入の生徒が高度な達成をするための潜在的技術を開くというミッションを持つ 2 シグマとロビンフッド (Two Sigma and Robin Hood) の博愛合同プロジェクトである教育 + 技術基金の会長です。
Horn is the author and coauthor of multiple books, white papers, and articles on education, including the award-winning book Disrupting Class: How Disruptive Innovation Will Change the Way the World Learns and the Amazon-bestseller Blended: Using Disruptive Innovation to Improve Schools. An expert on disruptive innovation, online learning, blended learning, competency-based learning, and how to transform the education system into a student-centered one, he serves on the board and advisory boards of a range of education organizations.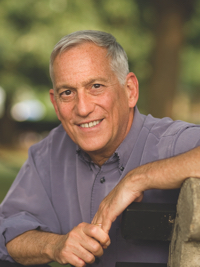 Walter Isaacson
ウォルター・アイザクソンは Aspen Institute の会長で CEO です。このインスティチュートは,ワシントン D.C. に基点を置く,教育とポリシーについての無党派の研究インスティチュートです。彼は CNN の議長と CEO,そして,タイムマガジンの編集者をつとめてきています。彼は The Innovators: ハッカー,天才,ギーク達がどのようにデジタル革命を創造してきたか (2014),スティーブ・ジョブス (2011),アインシュタイン: 彼の人生と宇宙 (2007),ベンジャミン・フランクリン: あるアメリカ人の人生 (2003),キッシンジャー: ある伝記 (1992) の著者です。また,The Wise Men: 6 人の友人と彼らの作った世界 (1986) の共著者です。
アイザクソンは「アメリカのための教師」の名誉主任です。アメリカのための教師は教師の行き届いていないコミュニティで教える人を大学の卒業生から募集しています。2005 年から 2007 年まで,彼はルイジアナのリカバリーオーソリティの副主任でした。それはハリケーンカタリーナの後の再建の監督をするものでした。彼は放送の長官の重役の長をバラック・オバマ大統領に任命され,上院に承認されて,つとめました。その役目で彼は 2009 年から 2012 年まで,ボイス・オブ・アメリカ,ラジオ・フリー・ヨーロッパ,そしてその他のアメリカ合衆国の国際放送を営んでいました。彼は芸術と科学のアメリカン・アカデミーのメンバーで,ユナイテッド・エアライン,Tulane 大学,ハーバード大学の監督官,ニューオリンズの 300 年記念祭のコミッショナー,ブルームバーグ慈善活動,アメリカの歴史学者協会,科学についてのカーネギーインスティチュート,マイ・ブラザーズ,キーパーアライアンスの重役です。彼はハーバードカレッジとオックスフォード大学のペンブルックカレッジを卒業しました。そこで彼はロードス奨学金を受けました。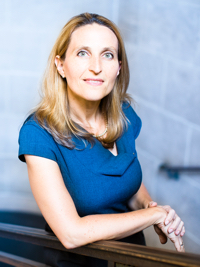 Amy Jarich
Amy Jarich is the Assistant Vice Chancellor and Director of Undergraduate Admission at UC Berkeley. She has served in admissions leadership for well over a decade, moving to Berkeley from the University of Virginia in 2012. She started her admission work at Radford University, a Virginia public school near her hometown in the Blue Ridge Mountains. As the first in her family to attend college, Amy is inspired by the access provided by public universities. Admissions is Amy's second career. She started her professional life in public service, working in Washington DC for government and non-profits. Amy holds a graduate degree from Georgetown's School of Foreign Service and an undergraduate degree in French and International Affairs from Sweet Briar College. She is an elected member of the Board of Directors of the National Association for College Admission Counseling (NACAC). Amy currently serves as an advisor to the Overseas Schools Project, sponsored by the US State Department, and sits on the Schawbel College Resource Center Advisory Board at the Boston Latin School.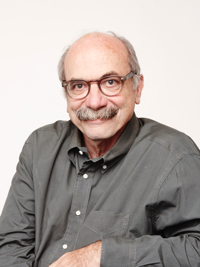 David Kelley
デイビッド・ケリーは IDEO の設立者で会長です。彼はまた,d.school としても知られるスタンフォード大学のデザインの Hasso Plattner インスティチュートの設立者でもあります。ケリーは,スタンフォードの機械工学の Donald W. Whittier 教授として,工学部内でのデザインにおける学位を授与する学部と大学院のプログラムの両方のアカデミーの理事をしています。そして,35 年以上の間そのプログラムで教授をつとめてきました。彼は,カーネギーメロン大学の卒業生で,スタンフォード大学の工学とプロダクトデザインで修士号をとりました。ケリーの仕事は様々なデザインの賞をとり,その中には工学のナショナルアカデミー賞に加え,彼はダートマスでの工学校のセアー校とパサデナのアートセンター大学の両方の名誉博士号を持っています。生徒達とビジネス管理職達に人間中心のデザイン方法とデザイン思考法を教えることで良く知られているケリーと彼の弟のトムはニューヨークタイムズのベストセラー,創造的な自信 (Creative Confidence): 私達全てに潜む創造性を開放する,の共著者です。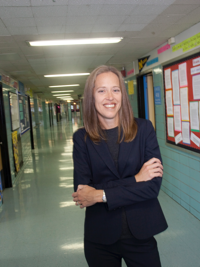 Wendy Kopp
ウェンディー・コップは「皆のために教える(Teach For All)」 の CEO で設立者です。これは,もっともその社会から取り残された子ども達もその真の潜在能力を発揮するチャンスがもてることを確実にするため,それぞれの国の前途有望な未来のリーダーを育てる独立した組織を結ぶグローバルネットワークです。ウェンディーは,アメリカ合衆国内での教育格差に対抗する彼女の世代のエネルギーをまとめるために,「アメリカのために教える(Teach For America)」を 1989 年に設立しました。今日,「アメリカのために教える」では,10,000 人以上の組織のメンバー,突出しており,最近大学を卒業した者や,全てのアカデミックの分野のプロフェッショナルが 50 の都市や地方で,2 年間の教えの誓約の中にいます。そして,「アメリカのために教える」は,子ども達のための機会を拡大するための長期的なリーダーシップとしては他に匹敵するものがないことを証明してきました。ウェンディーは 24 年間に渡って「アメリカのために教える」の成長と発展のために働いた後,2013 年にその CEO の役目から退きました。今日でも,彼女は「アメリカのために教える」の重役のメンバーとして活動しています。
ウェンディーは,ここでのアプローチをそれぞれの国で適応してみることを決めた世界中の社会起業家のインスパイアのイニシアチブに反応できるよう「皆のために教える(Teach For All)」の発展を導いてきました。現在,それは 8 年目になりました。皆のために教えるのネットワークは,世界中で 35 以上の国のパートナー組織から成っています。その中には,その設立パートナーである「アメリカのために教える」と,イギリスの「まず教えよう(Teach First)」も含んでいます。
ウェンディーはタイムマガジンで最も影響力のある 100 人の人々の 1 人として知られています。そして,数々の名誉ある称号と公共サービスについての賞を受けています。彼女は A Chance to Make History (歴史を作るチャンス): 全てのためにすばらしい教育を提供する中で何が上手くいき,何が上手くいかないか (2011),One Day, All Children (かつては皆が子ども): アメリカのために教えるの見込みのない大成功と,それから私が何を学んだか (2000) の著者です。彼女はプリンストン大学から学士を受けました。そこで彼女は公立の Woodrow Wilson 校と国際関係の学部の授業を受けました。ウェンディーは彼女の夫,リチャード・バースと 4 人の子どもと一緒にニューヨークシティに住んでいます。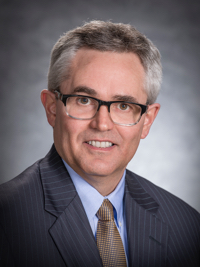 Matt Larson
マット・ラーソンは,数学の先生のナショナル評議会 (NCTM) の会長です。それは 70,000 人のメンバーのいる国際数学教育組織です。以前,ラーソンは 20 年間以上,リンカーン (ネブラスカ) 公立校の数学の K-12 のカリキュラムのスペシャリストでした。
Larson began his career in education as a high school mathematics teacher. He has authored or co-authored several books, including a series on professional learning communities and Common Core Mathematics. He is co-author of Balancing the Equation: A Guide to School Mathematics for Educators and Parents, and he was on the writing team of Principles to Actions: Ensuring Mathematical Success for All (2014). Larson has taught mathematics at the elementary through college level and has held an appointment as an honorary visiting associate professor at Teachers College, Columbia University.
マット・ラーソンはカリキュラムと教授法でネブラスカ-リンカーン大学から Ph.D. を受けました。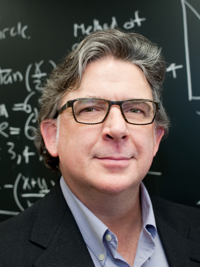 William McCallum
ウィリアム G. マッカルムはアリゾナ大学の数学の教授です。彼は 1956 年にオーストリアのシドニーに生まれました。彼は数学の Ph.D をバリー・マツアーの元で 1984 年にハーバード大学で得ました。カリフォルニア大学バークレイ校の数学的科学研究所で 2 年間過ごした後,彼は 1987 年にアリゾナ大学の学部の職員になりました。1989 年に,ハーバードの微積分学のコンソーシアムに参加し,コンソーシアムの多変量微積分学と大学の代数学の教科書をリードする著者になりました。1993–94 年に彼は一年間 Institut des HautesEtudes Scientifiques で過ごしました。そして,1995–96 年にはアメリカ数学学会からの Centennial Fellowship の先進的研究所で一年を過ごしました。2005 年には,彼はナショナル科学財団から,優秀な教師のディレクター賞を受けました。そして現在彼はそのディレクターです。彼は 2009-2010 年には数学での共通コア州標準の主な著者の一人でした。彼のプロとしての関心は,算術的代数幾何と数学教育を含みます。彼はその両方の領域で助成金を受け,記事,エッセイ,本を書いています。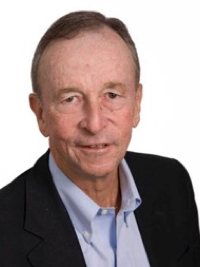 Henry McCance
ヘンリー・マッケーンは 1969 年にグレイロックに入り,グレイロックの戦略の方向性の監督をする一方で,ソフトウェア部門に焦点を当てました。彼の 40 年の在任期間中,グレイロックは 12 のパートナーシップを結びました。これは現在 20 億ドルを越える資金を含みます。そして,約 300 のソフトウェア開発会社を育てる手助けをしました。マッケーン氏は, 2004年の 5 月にナショナルベンチャーキャピタルの生涯での達成賞を受けました。そして,2000 年における国のベスト 10 VC の一人に選ばれました。彼は 2004 年にはアルツハイマーの治癒ファンドを共同設立しました。これは,非営利の企業です。2008 年には,彼のアルツハイマーの治癒のコアリサーチプロジェクトはタイムマガジンと CNNで医療のブレイクスルーのトップ 10 に名を連ねました。マッケーン氏は,イェール大学とハーバードビジネススクールを卒業しています。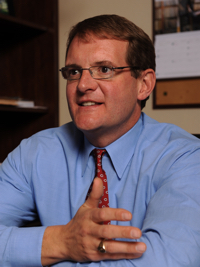 James Nondorf
ジェームズ・G・ノンドルフはシカゴ大学の入学と生徒の発展 (Enrollment and Student Advancement) の副会長であり,入試課の長です。ノンドルフはレンセラールポリテクニックインスティチュートから大学に来ました。そこで彼は入学についての副長であり入学と財政援助の長でした。レンセラールで働く以前,ノンドルフはイェール大学で生徒の活動についての長であり,入学の副長でありました。彼は入学プロセスの合理化,特別化した採用プログラムの開発,そして,デモグラフィックのグループのダイバースを増加させつつ,応募者のプールと完了率の両方で重要な達成をしたことで,信頼を勝ちえています。イェールのバークレイ大学で彼はフェローとして働きました。そこでは,学部生に助言をする責任を負っていました。同様に住居でのイベントや,住居の機能についての計画についての手助けもしていました。彼は,キャリアをケンブリッジ技術グループ (CTG) で始めました。そこで彼は徐々に責任ある立場につき,最終的には学長としてリーダー役になりました。彼がイェールでテニュアになる前,テラスコミュニティースクールのスタートアップにかかわりました。それはフロリダのテンパでのチャーター学校です。そこで彼は,設立の先生,音楽監督,そしてコーチを務めました。ノンドルフは,イェール大学から経済学の学位をとりました。そして,倫理のマスターをバルパライソ大学の人文学でとりました。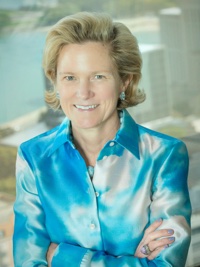 Deborah Quazzo
Deborah is the Managing Partner of GSV AcceleraTE, a venture capital fund investing in exceptional entrepreneurs and their companies in the $75B education and talent technology sector. In addition, she is the Co-founder and Managing Partner of the ASU+GSV Summit and Founder and Senior Advisor of GSV Advisors. Now in its 10th year, the ASU+GSV Summit celebrates innovations and innovators across the global "preK to Gray" learning and talent landscape and attracts over 4,000 attendees.
Deborah currently serves on the boards of Ascend Learning (a portfolio company of Blackstone and CCCP), Degreed, The Educational Testing Service (ETS), Lightneer, Remind, and Web.com (NASDAQ: WWWW). She is a board observer at CreativeLive and RaiseMe, and an advisory board member of Area9 Lyceum. She is a member of the boards of The Common Ground Foundation, Harvey Mudd College, National Louis University, Oriental Education Institute (OEI), Steppenwolf Theatre Company, The Board of Dean's Advisors at Harvard Business School, The Khan Academy Thought Leadership Council, The Board of Dean's Advisory Council at Princeton University, and The Strada Institute for the Future of Work Advisory Committee. She is a member of the Steering Committee of the Illinois Business Immigration Coalition. She previously served on the board of a number of education organizations including The Chicago Board of Education (CPS) and KIPP: Chicago.
Deborah received the 2014 Arnold M. Berlin '46 Distinguished Service to Princeton Award from the Princeton University Club of Chicago, the 2014 Visionary of the Year Award from CFY PowerMyLearning, the 2016 LEAP Innovator in Education "Champion" Award from LEAP Innovations, the 2016 Inaugural Impact Award from Golden Apple Foundation, and the 2017 Visionary Award from the Association of American Publishers (AAP). Deborah graduated cum laude with a BA in history from Princeton University in 1982 and an MBA from Harvard University in 1987.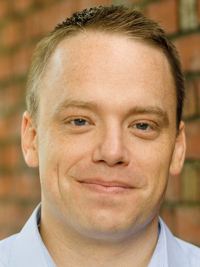 Todd Rose
Todd Rose is the President of the Center for Individual Opportunity. He is also the Director of the Mind, Brain, and Education program at the Harvard Graduate School of Education, where he teaches a course on Personalized Learning and leads the Laboratory for the Science of the Individual. Todd is the author of The End of Average: How We Succeed in a World That Values Sameness.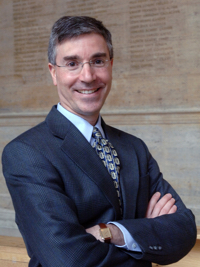 Stu Schmill
Stuart Schmill is dean of admissions and student financial services for the Massachusetts Institute of Technology. During his long tenure at MIT, Schmill has served the Institute in a variety of positions, including Director of Crew; Director of Parent, Student, and Young Alumni Programs in the MIT Alumni Association; Director of MIT's Educational Council; and Senior Associate Director of Admissions. Schmill joined the admissions office in 2002, was appointed Dean in 2008, and added Student Financial Services to his portfolio in 2016. An innovative and compassionate leader, Schmill has been honored with numerous leadership and coaching awards, and has served as a speaker at admissions conferences around the world, as well as guest faculty member at the Harvard Summer Institute for College Admissions. Beyond the MIT campus, Schmill has served as trustee, founder, or advisor to a variety of organizations, including the College Board, University of Cambridge International Examinations, Wayland-Weston Rowing Association, To The Water, Inc., and the Mandela Town Hall Health Spot. Schmill earned the Bachelor of Science degree in Mechanical Engineering from MIT in 1986.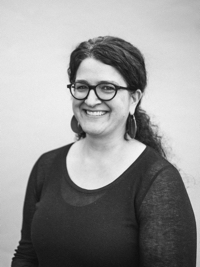 Sandy Speicher
Sandy Speicher is a Partner at the global design and innovation firm IDEO. She is the Managing Director of IDEO's Education practice, which looks to people's unmet needs, desires, and aspirations to inspire new solutions for a wide variety of challenges—from the ways that people are learning to the ways that systems are operating. She and her teams have helped to create a scalable, affordable school model in Peru, strategies to improve schools for the poor in India, digital learning platforms that meet the needs of today's students, and a new vision for the food system in San Francisco's schools. Recently, she collaborated with Carnegie Corporation to launch 100k in 10, which President Clinton has referred to as a new model for social change. Sandy serves as a strategic adviser to the K-12 Lab Network at the Stanford d.school.. She is on advisory boards of 100k in 10, and Pioneer Academies in South Africa. Prior to joining IDEO, Sandy taught visual communications at Washington University in St. Louis, and spent six years teaching design thinking to fifth-graders at a public school in San Francisco. Sandy holds an MA in Education from Stanford University and a BFA in Visual Communications from Washington University.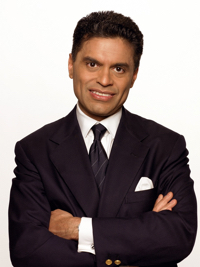 Fareed Zakaria
Fareed Zakaria hosts Fareed Zakaria GPS, is editor-at-large and a columnist for TIME magazine, and a columnist for The Washington Post, and an international bestselling author. Zakaria was editor of Newsweek International from 2000 to 2010 and a columnist for Newsweek. Prior to his tenure at Newsweek, Zakaria was managing editor of Foreign Affairs, a leading journal of international politics and economics from 1992 to 2010. He has served as an analyst for ABC News, a roundtable member of the ABC News political affairs program This Week with George Stephanopoulos, and as the host of Foreign Exchange with Fareed Zakaria on PBS. He has won numerous awards and been named to various lists, including Foreign Policy magazine's list of "Top 100 Global Thinkers" and Newsweek magazine's "Power 50" list of the most influential political figures of 2010. In 1999, Esquire magazine named Zakaria as "One of the 21 Most Important People of the 21st Century." He serves on the boards of Yale University, the Council of Foreign Relations, the Trilateral Commission, and Shakespeare and Company, a theater group in the Berkshires. He has received honorary degrees from Brown, the University of Miami, and Oberlin College, among other educational institutions. Zakaria earned a bachelor's degree from Yale University and a doctorate in political science from Harvard University.
,